Why Do My Appliances Break Down? by Mike Holmes
Think about how much money you have spent on your appliances for your home. Here is a breakdown:
Central air conditioner: $5,000 – $12,500
Gas furnace: $3,800 – $10,000
Water heater: $900 – $1,600
Appliance repair: $105 – $240
Appliances and home system components don't last forever. You can have them repaired by a qualified service contractor in three easy steps with a
Mike Holmes Home Protection Plan.
So why do your appliances break down? Here are some common reasons why appliances fail:
DIY Repairs
I am not a fan of people doing repairs on their appliances or heating and cooling systems. If you don't know what you are doing, don't have the right tools or the knowledge, you could potentially be creating a bigger issue.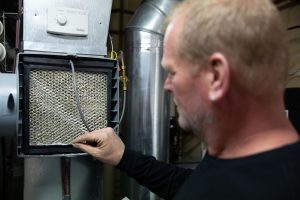 Buying Cheap Appliances
You get what you pay for. It's as simple as that. Before you start complaining that appliances don't last as long as they used to, think about whether you opted for cheaper brands.
Not Keeping Up With Maintenance
Every major system in your house needs regular maintenance. This is when you should be contacting a professional to come service your units. Follow the manufacturer's recommendation on servicing schedule. Treat your home systems as a car. You need regular maintenance!
Water Quality Issues
Do you have water using appliances at home, such as a dishwasher or a
tankless water heater?
Scale can do a lot of damage to those appliances. Trust me, I had to replace my water heater because of scale. My recommendation is to bring in a water professional to test your water. Some companies will do it for free!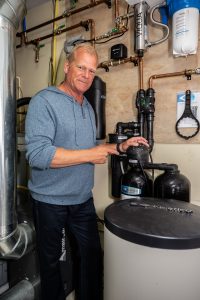 In general, a water test is a great idea. Here are some issues
contaminants in your water
can lead to:
Hard water
Bad tastes and odours
Red stains from iron
Black stains from manganese
Green/Blue stains from low pH values
Health concerns from long time consumption of water with contaminants
The best way to know what quality water you have, is to have a 
water sample tested
.
Not Cleaning Your Appliances
There are some basic cleaning jobs that you should be doing as a homeowner. If your washing machine isn't draining properly, check to see if the drain hose is clogged. If you have a dryer, make sure you clean out your dryer vent. If you have a dishwasher, you should be cleaning out the filter regularly.
DON'T BE OVERWHELMED! Get a Mike Holmes Home Protection Plan!
Depending on the home protection plan you choose with Mike Holmes Protection, your home protection plan will cover:
Refrigerator
Washer/Dryer
Dishwasher
Ductwork
AC and Heating Systems
Plumbing Systems
Garage Door Systems
Faucets/Toilets
Septic Pump
A home protection plan from Mike Holmes Protection is easiest and best way to insure yourself against unforeseen appliance repair expenses.